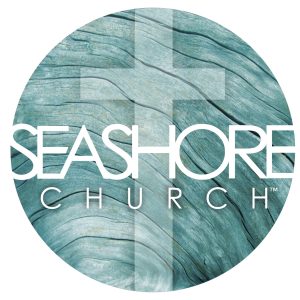 Seashore Church | More of Heaven
We are planting a church! After pastoring for nineteen years in Australia and the U.S. we have been called to begin a new work of God called Seashore Church. We are planting in the Virginia Beach area and are very excited about the vision God has given us to see His will done, His Kingdom come, on Earth as it is in Heaven.
Through Seashore Church we will make disciples and plant churches.
We meet for prayer, worship, and bible study. For information about these times please email: info@seashorechurch.com
If you would like to partner with us as at Seashore Church, you can do so in two ways:
1. Pray – "brothers and sisters, pray for us that the message of the Lord may spread rapidly and be honored, just as it was with you," 2Thessalonians 3:1.
Prayer is the first thing. Prayer is the last thing. And prayer is everything in the middle. Please pray for this new work of God. We gratefully appreciate your prayers. We are starting prayer ministry teams and an intercession team. If you want to see people set free from oppression, delivered, healings, miracles, learn how to minister in words of knowledge and the prophetic, contact us: info@seashorechurch.com 
2. Give Financially – "For where your treasure is, there your heart will be also," Matthew 6:21.
If you have a heart to see God's Kingdom come, to see this city transformed through the love of Jesus, to make disciples, and to plant churches then consider financially contributing by one of the methods below. Your secure and tax deductible gift will be used to establish a life-giving church in Hampton Roads. In addition, 10% of all contributions go directly towards missions that include church planting and care for our homeless.
Secure giving online: one time donations, or recurring payments:  
If using checks, make them payable to:  
Seashore Church
5525 War Admiral Road
Virginia Beach, VA 23462 USA
Thank you for your generosity.
**  seashorechurch.com  ** website coming soon